Veronique Couttee
Tips and resources on how to nail your scholarship applications!
Updated: Jun 29, 2019
Salt Lake City Fulbright Seminar 2019 - 150 scholar from all around the world gathered at the Hilton Salt Lake Center to discuss Technology, Start-Ups, and Entrepreneurship
It's almost been a year since I embarked on this crazy journey in the United States doing my master's in Biodiversity, Conservation and Policy at University at Albany. Aside from the thrill of being a student in a foreign country, I realized that I have learned so much this experience. This scholarship is one of my biggest dreams and it took me almost 6 years to get here. Yeah, you heard me!! I was 19 the first time I applied for a scholarship to study abroad and the path to this achievement was full of rejections and failures. Today, I am extremely grateful for these rejections because they were valuable for my self-development. Moreover, since practice makes perfect then I definitely had the opportunity to perfect the art of scholarship applications. So, if you have even slightly considered applying for a scholarship, here are six useful tips and resources to help you deliver a strong application.
1) Follow the guidelines!
Duh! You might think this is common sense but I firmly believe that it is the part that most candidates overlook. The first step for candidates selection is actually ensuring that the candidates have understood and fulfilled all the requirements and the list of requirements can be quite daunting! You must understand that even the smallest scholarships receive on average 500 applicants with an average panel of four persons. So the easiest way to filter candidates for the panel is to simply discard applicants that do not respect the requirements.
You might be the best candidate in the world but if you forgot to submit just one of the required documents, chances are you won't make it to the next step. So you MUST make a checklist before you submit all your documents and go through that checklist at least twice before the final submission. In case of doubt about the criteria and requirements, just contact the organizations in charge of the scholarship by email or phone. There will always be someone willing to clarify the situation for you because that means less work for them!
2) Writing a good application
So you just finished writing your letter and you thinking oh boy this is the best letter of my life! Well maybe it is, but maybe it is also full of grammar mistake or repetitions. Not doubting your skills at all but even the best writers in the world need to have someone to go over their manuscripts before they publish. Why? Because it is very easy to get stuck in your head, making it hard for you to see your mistakes and lack of consistency. Having someone (or more than one) person proof reading your application is a MUST! So choose someone whom you trust and (kindly) ask them to review your letter and you will undoubtedly see some improvements. If you feel shy or not confident to share your writing cast aside those negative feelings, as there is absolutely no shame in asking for help.
Attention Disclaimer: I am not advocating that you have someone write your application because if you do, it will be apparent that you cheated when you get to the interview stage. Do not copy paste a letter from the internet, you can most certainly adopt the same format but I repeat do not copy paste. It probably look a bit suspicious if you state you have been practicing medicine for the past 20 years and you are still 18. So you get my point, keep it real! Most importantly, there is no merit in plagiarism.
3) Start as early as possible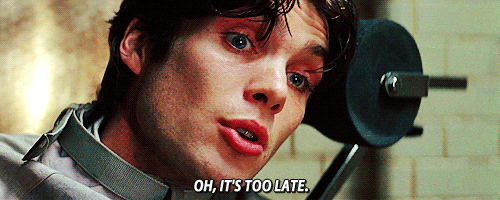 It sometimes takes years to get a scholarship but it also takes a lot of time and effort to write up your application. So the earlier you start, the more likely it is that you will submit a strong application. Even though most application do not require you to have an offer from a university, some might do. So check the requirements (again) and pick up a list of universities that fit those requirements. For example, the Fulbright Foreign Student program for Mauritian candidates does not accept application for studying medicine and for Ivy league schools.
Some scholarship require you to have the TOEFL, IELTS and/or GRE among other things. No need to rush and pay for these exam until you have:
1. Check which certification you need,
2. Check whether the scholarship pays for it (Fulbright does pay for TOEFL and GRE in some countries).
3. Check the requirements for you as an international student in the country and university of your choice.
Once you have done all this, proceed to looking into the steps to get your certificate. It is also important to note that these certificates are only valid for a few years so time your effort strategically. In particular, if your country only have the examinations once a year or if you have to go abroad to pass the examination.
Personally, the GRE exam was the toughest for me and I got the lowest grade and it completely jeopardize my potential to get a scholarship(more on that in a future blog). So I did not prepare at all for it and my advice is to get tuition for it. In my defense, I was only given one week notice and had no fund to get online classes. So be prepared well in advance.
4) Choose your referee wisely


When you choose someone to put as a referee or to write you a reference letter, it is crucial that these people are genuine mentors and leaders that believe in your potential. Do not choose referees because they are your family, friends, lovers etc., even though they might write really nice and truthful things about you. You want to choose someone who you are not directly related to, who worked with you professional setup and/or supervised you in an academic context. Always contact your referee before you submit your application and put down their name and contact details. If you ask me why is it important that you do that, it is because:
1. It is the polite thing to do!
2. You want to make sure they are willing to do it.
3. That you have the correct contact details from them.
If your application require three referees, try to have a few extra referees in mind. Also reach out to these people, as some people might say yes to you but will simply forget about you and never send you the recommendation or fail to respond to emails from the scholarship panel (talking from experience here). People are busy and sometimes you are not their priority so it is your responsibility to be prepared. Do not forget to thank them because their recommendation might tip the balance in your favor.
5) It's not all about grades


Truth is, I have always been a nerd and I take pride in it! Yet, life is fine balance and you cannot be just a bookworm to enjoy life and be successful. A scholarship panel will value your life experiences as much as your grades. Engaging in extra-curricular activities, volunteering and doing internships are a huge bonus on an application, because it is what makes you a unique candidate. Being engaged in activities that are linked to your future field of study also shows that you are truly passionate about your field and you are willing and committed to becoming a leader in that field. Passion is just a word if you have no concrete actions behind it.
Whilst I was in University, I started an environmental group called AlterMollis (means change to become resilient) with the vision of educating students on campus about sustainability practices. With my classmates, we organized a cleaning campaign for the wooded area on the campus. I was also a volunteer supplementary teacher for two years for kids in underprivileged areas and did some volunteering for conservation organizations. All these experiences made my profile more credible as an environmental leader and it also demonstrated my determination to make a positive change in my community.
When I decided to get involve in these activities, I did not even think that one day it would be beneficial to my career, but it was! So, if there are any activities that you are dying to join but you feel like you are too busy studying, go do it!! Regardless, of whether or not it becomes a professionally relevant experience, it will definitely be an experience hugely beneficial to your self development and your happiness. So get out and do things that will give you the maturity to tackle real life challenges.
6) Don't give up!
As the wise Joey once said to Ross in F.R.I.E.N.D.S
Don't give up! Someone came to me recently and said I wish I would get a scholarship. My reply: Did you apply?! Guess what the response was. Some people give up even before they start, if you want something you got to go for it and be patient. You are smart, way more intelligent than you think and if you know you have the slightest chance of getting a scholarship then go for it. You have got nothing to lose. If they say no, try again and again! Remember the one word for success is GRIT!
I hope you enjoyed this blog, below is a list of scholarship currently available for my country Mauritius. If you are from somewhere else in the world, your best bet is just to go to the ministry of education website for your country or to do a google search.
http://ministry-education.govmu.org/English/scholarships/Pages/default.aspx